PROJECTS INTO SUMMER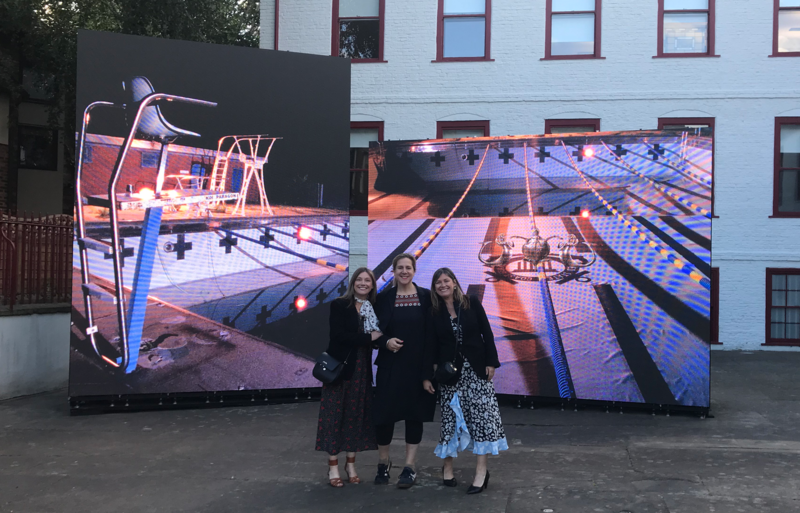 What's up?
We enjoyed a fabulous premiere of Jane and Louise Wilson's Suspended Island and opening of the Great Exhibition of the North up in Newcastle with a two giant LED-screen installation commissioned by the BALTIC. Amazing drone light-show display and the town full of exciting new exhibitions, concerts and shows. It's on until 9th September....
We are organising a double bill screening of Kyla Simone Bruce's short MERCURY at Soho House - Do get in touch if you would like an invite!! We are screening with Paul Frankl's hot off the press GOLD STAR. Two powerful accounts with unconventional and thought-provoking takes on young women with unwanted pregnancies.
Festival submissions have now commenced, so watch this space... FOLLOW us on instagram.
And picking the development work back up on Rachel Maclean's Baby Star.
Exciting that Rachel Maclean is delivering her hotly anticipated newest work Make Me Up, a new feature-length TV drama to mark a century of the right to vote for women - part of Represent, commissioned by 14-18 NOW - a Hopscotch-NVA co-production to be broadcast on BBC.
And otherwise...
Development and financing work continues on our slate of projects.
For any further enquiries about the feature projects or MERCURY please get in touch via email ohnafalby@gmail.com