NEW YEAR - 2020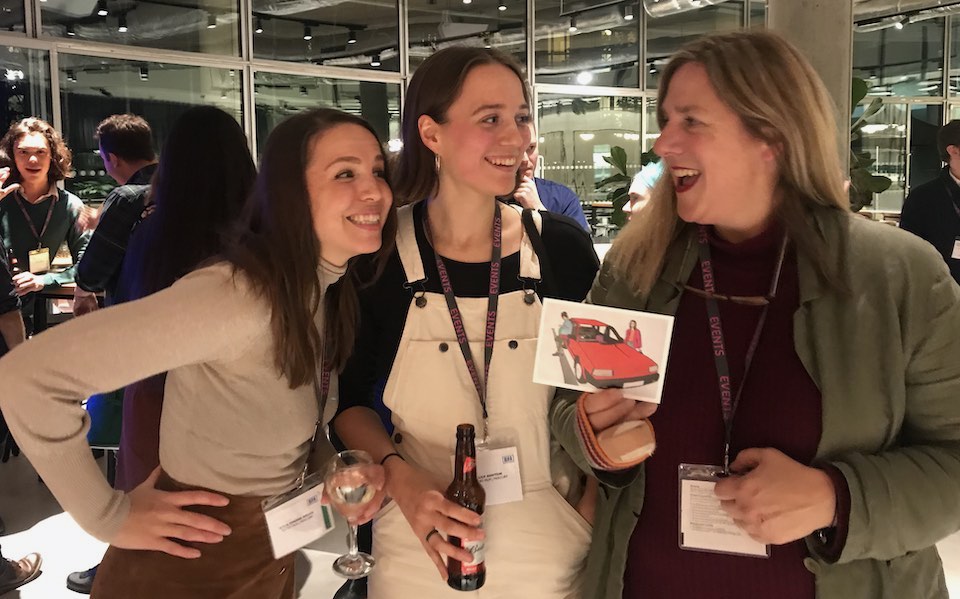 We were happy for Mercury to be a part of the The British Shorts festival in Berlin in January and for Suspended Island to be a part of the LSFF and screened at the NFT1 in great company. Also… Our French Co-Producer Nathalie Algazi just gave birth to a healthy gorgeous strapping baby boy. What a wonderful start to the year.
And what else?
Work continues on our slate of projects, notably the development of Rachel Maclean's Baby Star with the support of SFTN and Brynach Day's The Tribe of the Half Moon too and Gaëlle Denis's The Girl from the Estuary, in co-production with La Voie Lactée and with support from Creative England, BFI and Region Bretagne. More news on these projects soon.
And
We've been collaborating with Prettybird on some exciting longform projects including CUNNING by Tom Beard in development with Blonde to Black and the BFI, JAMIE Esmé Creed-Miles's first film as a writer-director with BBC Films and a multi-disciplinary art and feature project with Gareth Pugh and Carson McColl celebrating the 50th anniversary of Stonewall, building towards the 50th anniversary of PRIDE and galvanising the movement in the wake of bloody BREXIT and the surge of the far right. With the support of MAC's VIVA GLAM arm and DAZED where you can see our teaser with some of the fabulous footage Gareth and Carson have captured so far in Belfast, Glasgow, Sunderland and London, including a candid interview with Nicola Sturgeon.
Soul of a Movement TRAILER.
Find out more
We're in production and development so things are always changing. Ohna will be keeping the news page & twitter feed up to date. But if you want to know more please do get in touch!