Pet Shop Boys
And here's another couple of pics from the Pet Shop Boys promo we shot last week.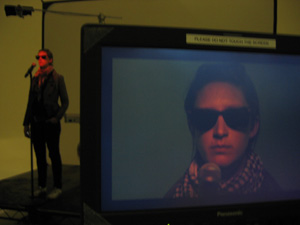 One of Claire as pop star.
Neil posed with Douglas for his twitter page. I guess I'll have to get the iphone before I quite manage to upload anything interesting like pictures onto Twitter properly. The song was called Did You See Me Coming. It did sound terribly familiar, but as Neil joked, they've been doing the same thing for years and years, so no surprises there.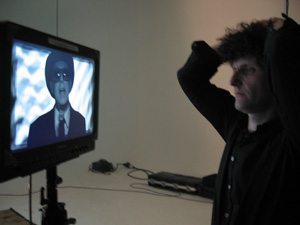 Neil Tennant & Douglas Hart
---
Find out more
We're in production and development so things are always changing. Ohna will be keeping the news page & twitter feed up to date. But if you want to know more please do get in touch!