Pantene Commercial

Coming out of summer, a great little job came to us from New York via a FB recommendation from fabulous DoP Brad Rushing who I worked with on commercials with Joseph Kahn back in the day. Amazing how these things can work!
Dana Offenbach from CinemaStreet Pictures got in touch and after some pitching and budgeting and all the usual, we got Shakyra Dowling ( from Mercury) to start searching hard and fast for the cast - she did an amazing job.
We had a great time producing the 4 commercials for Tracy Brosnan creative director at DeVries and a great opportunity to reconnect with Sonja Phillips who I got on board to direct them. We had a fantastic crew: Susanne Salavati on camera, Ray Moody on 2nd unit, John Thorpe (from Mercury) on sound, Louis Caseley and Alice-Mae Mayall on art department, Holly Fowles-Pazdro (from Crocodile) on hair and make-up - which was a great opportunity for Kiloh to gain more make-up assisting experience #MUA.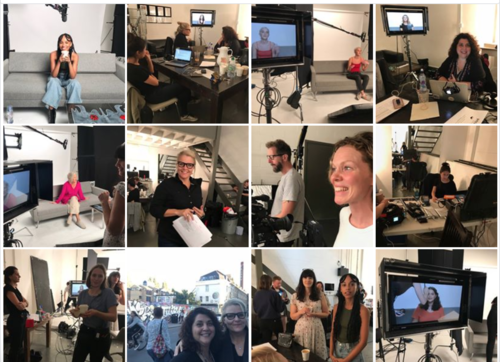 Find out more
We're in production and development so things are always changing. Ohna will be keeping the news page and Twitter feed up to date. But if you want to know more please do get in touch!