Silver Dragon Award at Krakow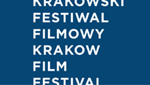 Last night we won a silver dragon award at the Krakow International Film Festival for Baby. We were really excited to get the news as this festival means a lot to us, Daniel having been awarded the UIP award there in the past for Dad and being nominated for a European Academy Award. Thankfully Laura was able to jump on a plane to be there for the ceremony, deliver Daniel's message of thanks and to collect the award (which she was then able to convince security to let her back on the plane with to take home).
So far in total Baby has got into 37 International Film Festivals, been nominated 12 times and has won 8 awards.
Line up for June onwards is still amazing:
31 May - 5 June, CFC Worldwide Short Film Festival, Canada
2 - 12 June, Mediawave IF and Music Festival, Szombathely, Hungary
3 - 11 June, Huesca Film Festival, Spain
7 - 13 June, Hamburg Short Film Festival, Germany
8 - 12 June, Tabor Film Festival, Croatia
15 - 20 June, Kortfilmfestivalen, Grimstad, Norway
17 - 24 June, Cinema Jove Int Film Festival, Valencia, Spain
22 - 31 July, Guanajuato IFF Expresion En Corto, Mexico
23 July Fujifilm Shorts competition, Rushes Short Film Festival, UK
22 - 27 August, Odense Int Film Festival, Denmark
14 - 23 October, Ourense IFF, Spain
---
Find out more
We're in production and development so things are always changing. Ohna will be keeping the news page & twitter feed up to date. But if you want to know more please do get in touch!