A Day In The Life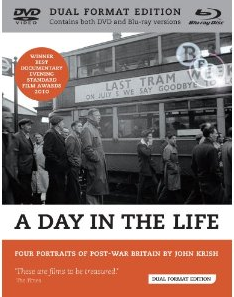 This morning we went to a very special screening of A Day In The Life by John Krish at the Phoenix in East Finchley. The screening was sparked by John's recent success receiving the Best Documentary award at the 2010 Evening Standard Awards and organised by his family to help raise money for Jessie, his grand daughter. Proceeds from the special screening will go towards her trip to Uganda where she will teach at a rural school for one year. Jessie, who is currently studying for her A-levels will be working voluntarily for The Project Trust, a charity that organises gap year voluntary trips to deprived areas.
John Krish made these four documentaries between 1953 and 1964. Not widely shown at the time the films have been rediscovered by the BFI who have restored them and released them as a feature programme. The four films that make up the show are: The Elephant Will Never Forget (1953), a poetic farewell to London's trams; They Took Us to the Sea (1961),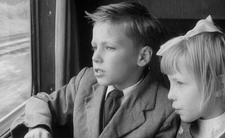 a poignant record of a seaside outing for disadvantaged children; Our School (1962), charting the beliefs of educators, and the aspirations of the decade's young school-leavers; and I Think They Call Him John (1964), a deeply moving account of the life of an elderly widower.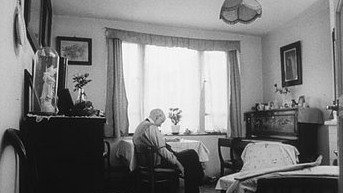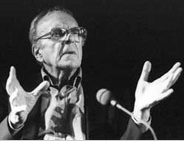 The films were amazing and the event generally was a great success. I wish Jessie the best of luck in raising the balance of the £5,000 she needs to raise in order to be able to go to Uganda for the year - go to her Virgin donate page & help if you can.
And if you have never seen John's films - buy the DVD on Amazon!
---
Find out more
We're in production and development so things are always changing. Ohna will be keeping the news page & twitter feed up to date. But if you want to know more please do get in touch!