Long Distance Information Premiere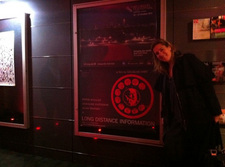 So that's it! Last night was the London Calling screening in NFT1 and the last as part of the London Film Festival. Both short film programmes were really good and last night I particularly enjoyed Walk Tall by animator Kate Sullivan. It was a really fresh little film with beautiful illustrations and a most charismatic ex Olympic OAP, a really lovely film. Our film was also really well received and it was great to be immersed in the positive crowd reactions.
The School Of Life screenings were equally enjoyable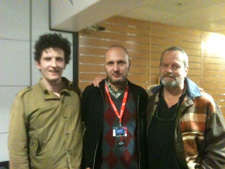 and Douglas got to meet Terry Gilliam who also had a short in the programme. There was also a beautiful little film in the group called Bird by Jane Shearer & Steve Ayson of New Zealand. I hope it does well on the festival circuit & I look forward to catching all the shorts I missed at LFF at Encounters next month.
---
Find out more
We're in production and development so things are always changing. Ohna will be keeping the news page & twitter feed up to date. But if you want to know more please do get in touch!