Night Shoots & Philips Light Chain (Director's version)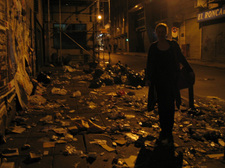 What is it with all these night shoots? Hmm glamourous? I hope I don't become an expert in them because they are ever so exhausting - not so much the shooting but especially the prep. Having to scout through the night and do all the prep (casting etc) throughout the day. When I came back from Argentina, I slept for 3 days. And here also is an article I found in Televisual.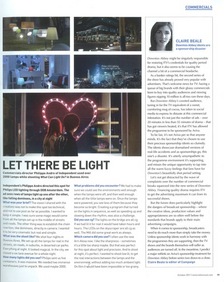 I realise I never posted the Philips ad which went on air in July I think. This version with Director music - much nicer than aired version.
It looks like I haven't posted any pictures from the shoot either, so here are a couple. Director Philippe André in Buenos Aires at night (just before the downpour!) and the dream team Jan (Production Designer), Franz (DOP), Philippe (Director) & Steve (1st AD) on a bright sunny start to the last shoot day (again ending in a downpour!).
---
Find out more
We're in production and development so things are always changing. Ohna will be keeping the news page & twitter feed up to date. But if you want to know more please do get in touch!