Bombay Sapphire Shorts Premier at Tribeca
Friday was the culminating event to showcase the 5 Bombay Sapphire films. The winners were flown to Manhattan and housed at The Standard Hotel, now most recognizable for its starring role in Steve McQueen's "Shame". The films can all be seen on the imagination series youtube channel, along with making ofs, trailers and behind the scenes films.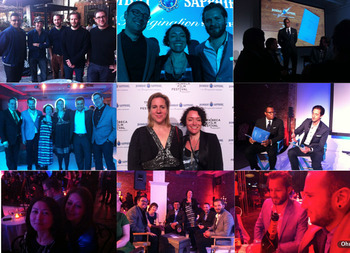 It was also the occasion for Geoffrey Fletcher and Adrien Brody to present next year's dialogue script for the launch of the new round of Bombay Sapphire's Shorts Imagination Series. This time the additional lure of a big star featuring in one of the films...
---
Find out more
We're in production and development so things are always changing. Ohna will be keeping the news page & twitter feed up to date. But if you want to know more please do get in touch!