One week before shoot
Today is officially one week before we start shooting Crocodile.
Next week is a short week and we will be throwing ourselves into picking up all the loose ends - including finding our actress for the role of ANGELA, and an entrance to a zoo. On the art department front, Drika Raposo Mattos (our dedicated art researcher, prop finder and set dresser), Gaelle and I have been over the moon about Production Designer Carly Reddin, coming on board. She just finished designing other BFI short The Line. Carly and Drika have been doing an amazing job pulling everything together - Including these amazing flip flops, which - believe it or not - you can eat!!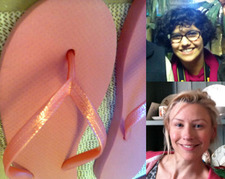 Production has been intense and Caterina and I were sad to say good bye to Samantha Waite on Friday who has been absolutely amazing but has to start a new job on Eastenders next week, but I am excited to see Sophie Venner on Tuesday who will be back from San Francisco and I'm sure she'll be delighted to see we are joining forces with Michael Gould once again who co-starred in Room 8 with Tom Cullen - which we just finished and delivered a few weeks ago. Not to mention the rest of the impressive cast we have attached so far...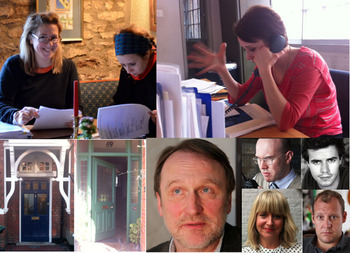 ...and great locations thanks to the indefatigable Angus Light and Guy Darby.
David Ungaro, super talented DOP, will be coming in from Paris on Tuesday evening and then our team will be more or less complete... Paul Hardcastle is on board as our editor.
We are excited to be so close to shooting and fingers crossed it all goes well.
---
Find out more
We're in production and development so things are always changing. Ohna will be keeping the news page & twitter feed up to date. But if you want to know more please do get in touch!