Sheffield Film Festival
My first time at SIFF and so far it's been great - except for today's tropical downpour.
It was quieter on Tuesday for the Crossover Market but now that the Meet Market has kicked in in earnest, Sheffield is full of people strolling around with pink lanyards. The festival opened with a fantastic screening of The Big Melt which is a documentary made up of BFI archive material: a documentary by Martin Wallace, it splices archive footage of the city and its steelworkers to a live soundtrack by Jarvis Cocker and other Sheffield musical alumni, including the City of Sheffield Brass Band, Richard Hawley and members of his band, some of Cocker's Pulp colleagues, the Forgemasters, a string quartet and a youth choir.
But meanwhile it's all about meetings and pitches... But later tonight I might get to see Werner Herzog eating his shoe.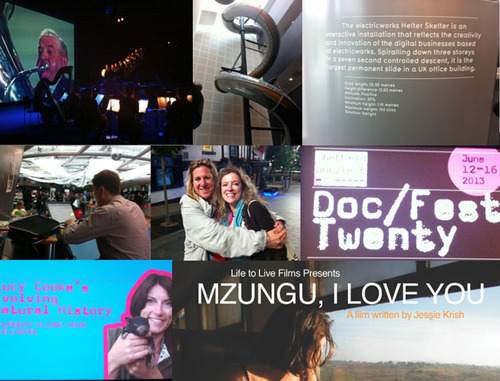 ---
Find out more
We're in production and development so things are always changing. Ohna will be keeping the news page & twitter feed up to date. But if you want to know more please do get in touch!