Toxic Camera at Tate Britain
As part of the Tate Britain's Assembly A Survey of Recent Artists' Film and Video in Britain: Toxic Camera will be playing with two other films on Sunday 2nd March 2014 from 12pm until 6pm at Tate Britain.
These cinematic documents re-assert the fragility of humanity at the heart of technology's broken promises.
The films are:
All Watched Over By Machines of Loving Grace
Adam Curtis, 2011, video, 180 min
The Toxic Camera
Jane and Louise Wilson, 2012, HD video, 21 min
The Radiant
The Otolith Group, 2012, HD video, 64 min
This programme is paired with Assembly: Questions of Progress II on Monday 3 March 2014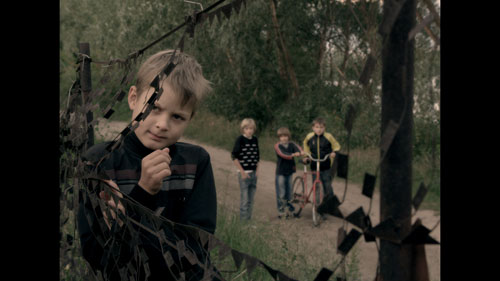 ---
Find out more
We're in production and development so things are always changing. Ohna will be keeping the news page & twitter feed up to date. But if you want to know more please do get in touch!