Room 8 nominated for BAFTA
The exciting news is that Room 8 has been nominated for a BAFTA!! How brilliant is that? This list of nominees is also really great. I'm so happy Keeping Up With Jones was nominated - I thought that film was wonderful. I haven't seen Orbit Ever After, but I've heard lots about it and there's a lovely making of film you can watch here. And Sea View is Jane Linfoot's film, so I am excited for her too. I don't know Island Queen, but look forward to seeing it. So congratulations Jane & Anna, Megan and Michael, Sophie & James!! Woo hoo.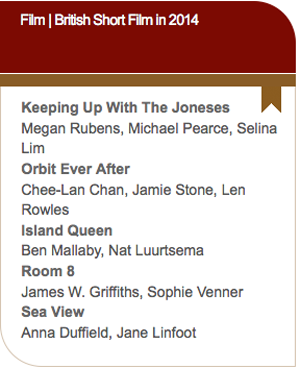 ---
Find out more
We're in production and development so things are always changing. Ohna will be keeping the news page & twitter feed up to date. But if you want to know more please do get in touch!