Almost there - Crocodile snap snap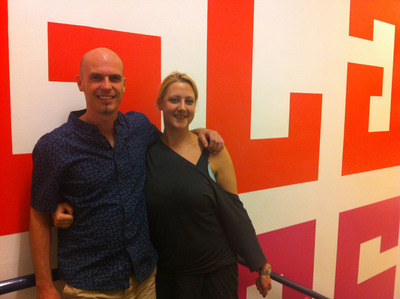 A proud Warren Gebhardt and Abi Klimaszewska standing happily outside Glassworks where we have been for these last few days churning out data to get the film finished in time for Cannes. Gaëlle couldn't make it to the BFI pre-Cannes lunch which was a shame (& I was so late I clearly missed all the food and lovies), but it's been almost a 24-7 endeavour here to get all the work done and then wrangled to send it over to Paris for the creation of the DCPs. At the same time our little team has been busily designing the posters, postcards and dvd cases... Charlotte - Gaëlle's friend from Paris - found her London visit a little disrupted. Apoa (aka as Penny) came in to help us wrangle all the indesign and graphics, as our amazing designers Malika Favre, Carine Turine and Marc Deroin are based in Paris and couldn't be to hand for all the finishing touches. In fact Apoa rallied a little team of designers from Kingston, including her housemate Ursie and together we have been really working around the clock to get everything done to Gaëlle's high standards!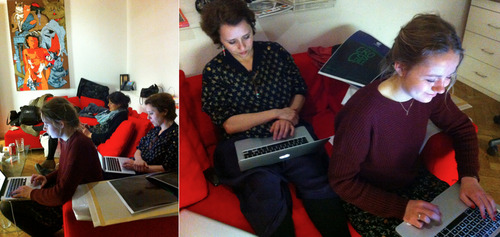 It's hard to believe that the beginning of the week was only a few days ago. But we were at Twickenham in their amazing newly refurbished dolby studios mixing the film with Craig Irving.

Doug Haywood, our sound designer, was in his element and finally able to hear all his months work laid out in all its glory. Tara Creme, our music composer, was also able to join us and she too was delighted with the results.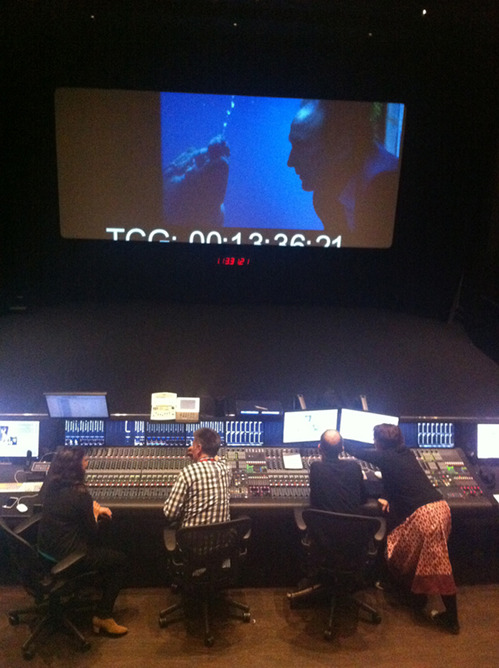 In fact it was a relief to be out of town - thank heavens the tube strike was called off! We had a little tourist venture around the studios and sat on the little picnic benches in the sunshine to enjoy our picnics.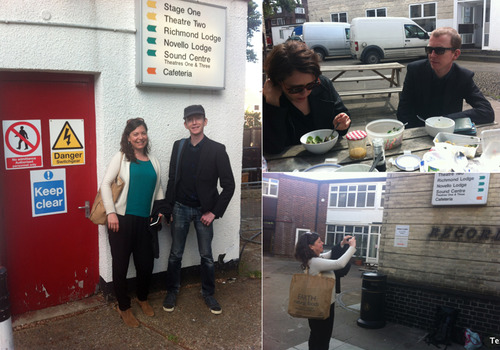 So here we are past midnight on Friday night with a completed film excited and impatient now to watch the film on the big screen at The Miramar in Cannes as part of the Semaine De La Critique - where as many as 350 people could come to watch the film with us. Amazing.
---
Find out more
We're in production and development so things are always changing. Ohna will be keeping the news page & twitter feed up to date. But if you want to know more please do get in touch!