Cast and crew screening at BAFTA
We were delighted to welcome so many to BAFTA last week for our cast and crew screening of Crocodile. We missed those crucial members who couldn't make it. David Ungaro and Carly Reddin for example!! But we were happy to have Michael Gould, Alecky Blythe and so many of our fabulous crew around us. Gaëlle drew everyone up on stage after the screening.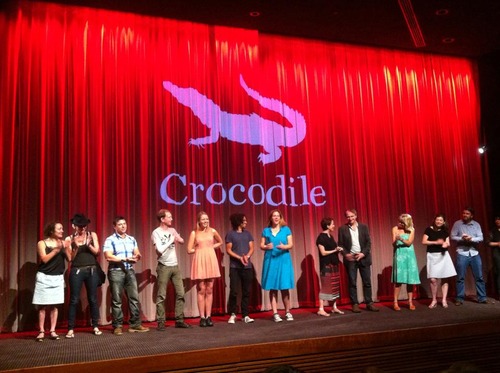 thank you to Céline and Doug's friend Zulfquar Ali for the pictures!
---
Find out more
We're in production and development so things are always changing. Ohna will be keeping the news page & twitter feed up to date. But if you want to know more please do get in touch!