guanajuato film festival 2014
Oh dear way too much going on to update the news feed! But very excited Crocodile will be playing at GIFF in Mexico. Gaëlle and I are gutted not to be able to go. It starts tomorrow and the first screening will be at 14:00.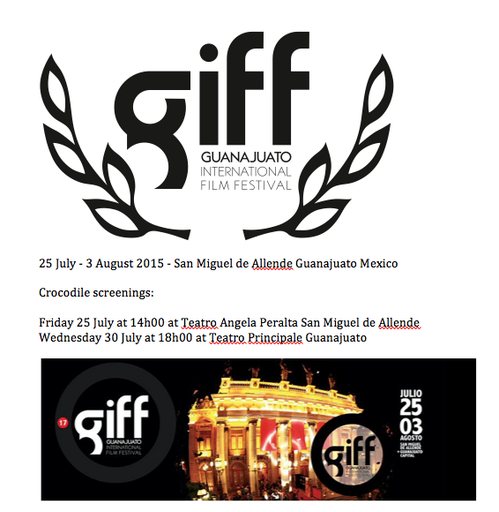 ---
Find out more
We're in production and development so things are always changing. Ohna will be keeping the news page & twitter feed up to date. But if you want to know more please do get in touch!