Crocodile and the new year | Clermont-Ferrand etc
We're looking forward to being in Clermont-Ferrand in February where Crocodile will be playing in the international competition.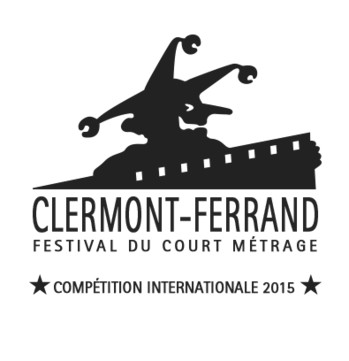 We've had a busy start to the year with Crocodile in festivals. After the BIFA ceremony, Christmas and New Year we started 2015 at Talca Film Festival in Chile, then the LSFF in London where we have been nominated for best woman director and almost at the same time Flickerfest over in Bondi beach in Sydney Australia. We are also playing in Berlin at the 8th British Shorts Film Festival where Crocodile will play on Sunday 18th January.
Screening times for Crocodile in CF are:
Capitole 1 - Saturday 31 - 13:00
Cocteau - Sunday 1 - 22:15 - (1,400 seats)
Hospital - Monday 2 - 17:00
Jaude 4 - Tuesday 3 - 16:00
Jaude 1 - Wednesday 4 - 21:00
Gergovia - Thursday 5 - 17:00
Cocteau - Friday 6 - 16:00
Capitole 1 - Saturday 7 - 17:00
Gaëlle was busy in Normandie and Paris for the climax of Semaine de la Critique's NEXT STEP programme. Judging by the loved-up messages it sounds like the team behind it ( The semaine team: Julie Marnay, Fabien Gaffez, Hélène Auclair & Rémi Bonhomme, Matthieu Darras from the TorinoFilm Lab, the CNC, and the Moulin D' Andé) put on a great week for the filmmakers (Jonas Carpignano, Carlos Conceição, Gaëlle Denis, Una Gunjak, Gerrardo Herrero, Laurie Lassalle, Rémi St-Michel, Gitanjali Rao et Tomasz Siwinski). It ended in Paris with a screening at the cinema des cinéastes, cocktails and dinner and we were able to mix things up a bit by inviting everyone to David Lynch's Silencio Club afterwards. A great wrap for everyone and Crocodile was again available to watch there as part of Emergences' new talent to watch programme.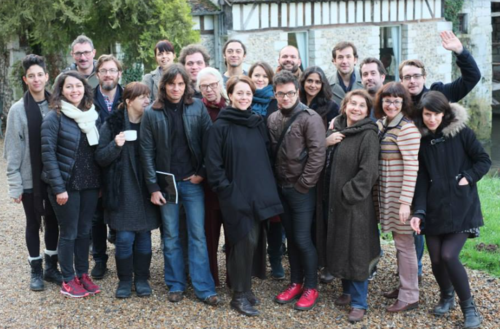 ---
Find out more
We're in production and development so things are always changing. Ohna will be keeping the news page & twitter feed up to date. But if you want to know more please do get in touch!