Nazi propaganda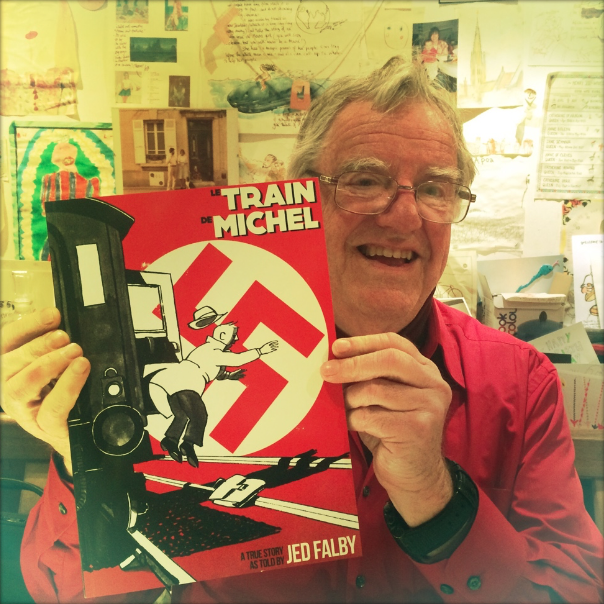 MAIS NON! no no it's Jed's book!! Finally after 10 years writing and drawing, grandad Jed has published a graphic novel. It's already got rave reviews and he's been doing talks with Paul Gravett of Comicon at the Budleigh literary festival. It's available to buy at amazon. How fantastic and now he's already working on the next one. Let's hope the next one doesn't take another 10 years!
Out of a clear blue sky the telephone rang:
"Hi Jed, This is Paddy Ashdown . . . "
He called me just to tell me how much he
admired the book and could well imagine
the work that went into it.
If he could do anything to help - just let him know.
I was so struck by his call out of the blue that I forgot
to ask him for his phone number!
I had met him at last years Lit. Fest. where he was
promoting his book "A Cruel Victory" also about
the French Resistance. I didn't expect him to remember
that with the many people he must meet all over.
---
Find out more
We're in production and development so things are always changing. Ohna will be keeping the news page & twitter feed up to date. But if you want to know more please do get in touch!