Guiding Lights 8, Market Trader 3 and Galway Fleadh
I believe it's official now, so I can start posting lots of pretty pictures about the Guiding Lights, Galway etc..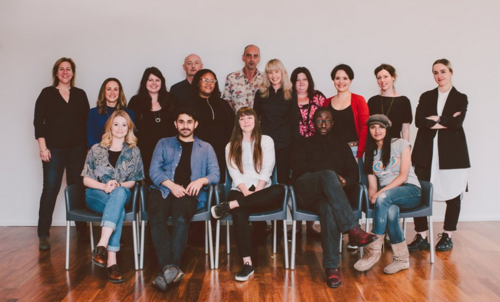 So - much as I was disappointed not to get a full application in to the BFI's Vision Awards - I did manage to get one into Guiding Lights and Market Trader. And the good news is they decided to pick me - YAY!!! The VA thing was infuriatingly depressing, at least at midnight on whatever day that was, when I had to press the send button on the half-baked application without a budget. And I did howl. But I only had me to blame for not allowing the time :( three or four hours was never going to be enough when people spent days on their applications. At least I haven't had to be in perpetual fretful suspended apprehension all this time, while they processed the applications and went through the interviews. It was such a popular call-out (of course!!) with so many applications from great producers who actually put together really compelling applications! So there you go.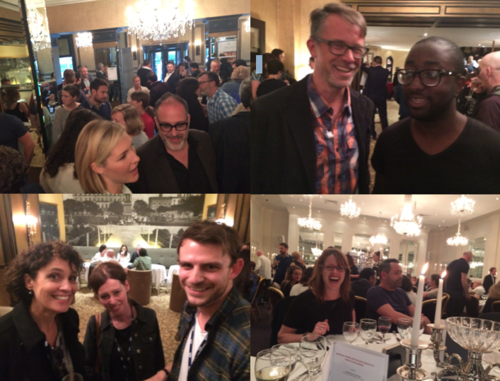 But back to the Galway Film Fleadh, Guiding Lights and Market Trader... I'm mixing them up a bit here because we just spent 4 days in Galway all together, and at times it was hard to remember who was part of what. Market Trader is a Creative Europe incentive run by Caroline Cooper Charles until she left Creative England last week ☹ and Haley Mellor with Mia Bayes, Peter Ettedgui and Beatrice Neumann as mentors. This is a professional development programme aimed at giving 10 emerging UK feature film producers a better understanding of international markets and international co-production, although of course now with BREXIT and all that.... international co-production may mean more than ever the USA coming to shoot in the UK more than any mutual cooperation with Europe unfortunately. But anyway.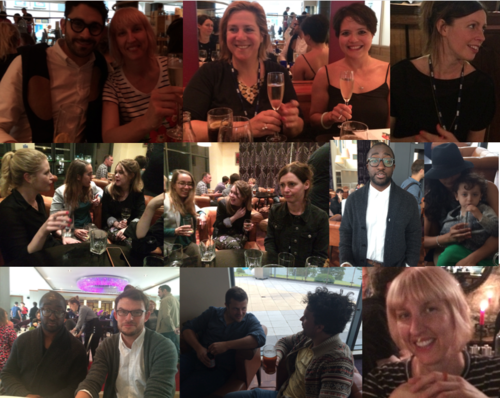 Guiding Lights is the UK film industry's leading mentoring programme supporting upcoming filmmakers and professionals through high-level mentoring, and complemented by training and networking activities. We are: Ohna Falby, Ailbhe Keogan, Lindsey Dryden, Brian Martin, Kara Smith, Matthew Hellett, Julia Stovell, Becky Bruzas, Sarah Brocklehurst, Jude Goldrei, Ruth Paxton, Lizzie Brown, Aleem Khan, Kate Dolan, Baff Akoto, Paven Virk!! During our time on the scheme, we will be matched with a leading film industry professional who provides advice and guidance over a nine-month period. Our time at the Galway Fleadh was led by the fabulous GL duo of organisers the stalwart GL leader Emily Kyriakides and GL6 graduate Alex Thiele. Who made our stay endlessly fun and rich - thank you ladies!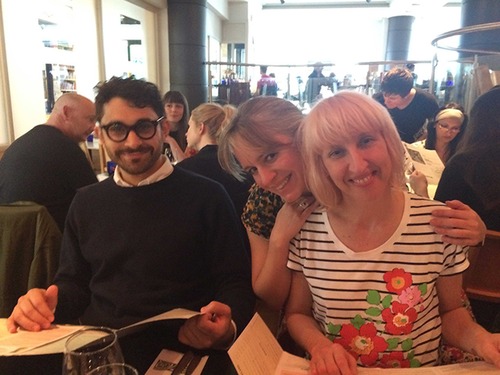 Being at Galway Fleadh was fun. Screeningswise, we only saw The Young Offenders by Peter Foott. But it was so good it kept us all awake, a big achievement on so little sleep! It was fast paced and stylish, very funny but also really dark, and always human right the way through. The young actors (Chris Whalley & Alex Murphy) were fantastic and I thought the woman playing the wife Hilary Rose (who was actually Peter's wife and very pregnant with their first baby by the end!!) was really great too & the role she was playing was such a refreshing change from your usual mums on screen. Really loved it... And thankfully as the director, producer (Julie Ryan), DoP (Paddy Jordan), actors and sales agent/distributer (Patrick at Wild Card) came to give us Q&A masterclass on the making of the film. What a delightful bunch of people!! I so enjoyed that and it really made you want to work with them. I was even more chuffed when I found out they won the best film at the festival (shared ex aequo with A Date for Mad Mary) - really well deserved!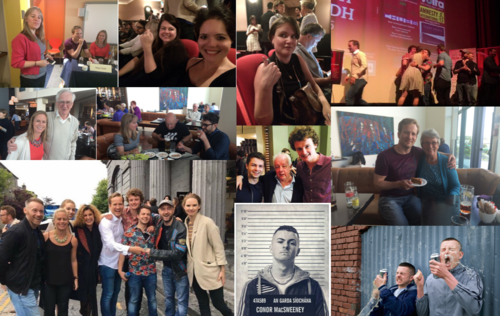 Masterclass-wise, I was also super interested to go see a talk given by Katie Holly at Blinder, Lauranne Bourrachot and Vanessa Saal at Protagonist (and Keith at IFB!!) on the finance structure of Love and Friendship - a French Irish co-production with the NL and Protagonist. Super interesting! And then there was Robbie Ryan! He gave a masterclass on being Robbie Ryan, again super refreshing!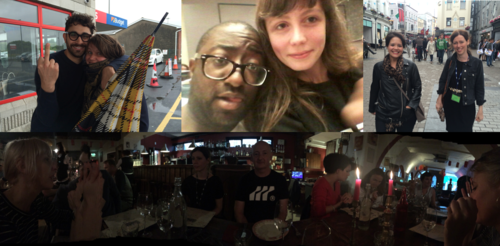 There were also talks on tax credits, working with the IFB and lots of other things, that we didn't necessarily get to. Another highlight was breakfast with Ted Hope from Amazon Studios. He's a mile a minute of straight talking how it is in the movie biz. I also got to listen to Jeanie Igoe from A24, super hot sales company based in LA.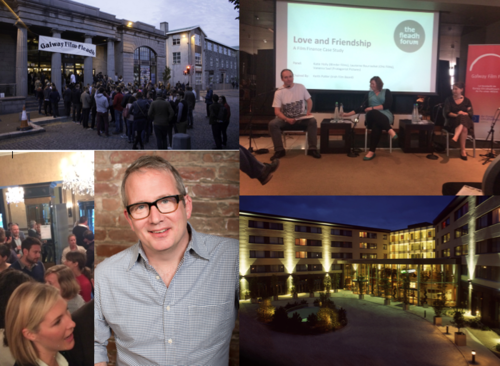 And of course the meetings...
So chuffed to bits by it all and I can't wait for the rest!
Find out more
We're in production and development so things are always changing. Ohna will be keeping the news page & twitter feed up to date. But if you want to know more please do get in touch!