Clermont and Berlin
I'm finally back after a couple of weeks on the road doing Jury Service for the International Section of the Clermont Ferrand Short Film Festival and then rushing off to the Berlinale, and it feels great to be back in London.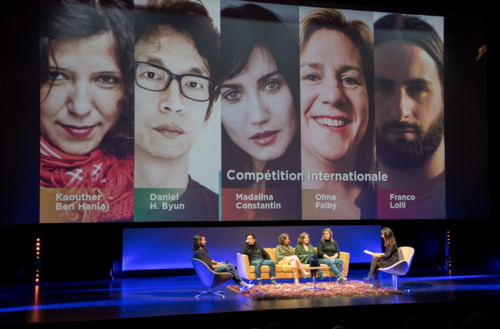 The jury were Colombian director Franco Lolli, Romanian actress Madalina Constantin, Kaouther Ben Hania (whose film Le Belle et Le Meute has been selected for Un Certain Regard in Cannes!!!) and Korean director Daniel Byun, and our lovely CF helper was Floriane Decory.
We had a great time, and were really well looked after by astoundingly perfectly bilingual Tim Redford and the fabulous Laurent Crouzeix. We watched 75 shorts over a week, which was very intense but also hugely rewarding. Here's a list of some of our winners in this article. I also found this article about the 20 top directors to track at Clermont, which really aptly lists some of the really exciting new talent to watch. I was particularly impressed by a few of the films and filmmakers - unfortunately rarely possible to get 5 jury's consensus on everything and so few awards to go round! Such a shame those directors will never know how long and hard some of their films were defended and cherished - For instance, beyond the ones we did name - I absolutely loved In Kropsdam Is Ideren Gelukkig by Dutch director Joren Molter (as did a few of my colleague jury members. Same goes for Coin Boy from director Chuan-Yang Li. It took the jury a full day of deliberation to get to a final decision!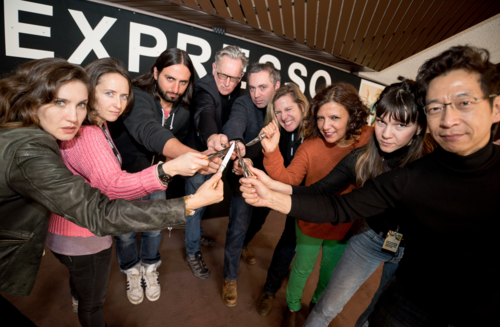 Marc Reisbig's third short film Working with Animals was really funny. I really liked Swedish director Daniel Sawka's Icebox and also thought Red Apples from George Sikharulidze was interesting.
Nice article with pretty picture of Laurent Crouzeix
Find out more
We're in production and development so things are always changing. Ohna will be keeping the news page & twitter feed up to date. But if you want to know more please do get in touch!