Mercury + Kickstarter Raised £1,431 - £ 6,069.00 to go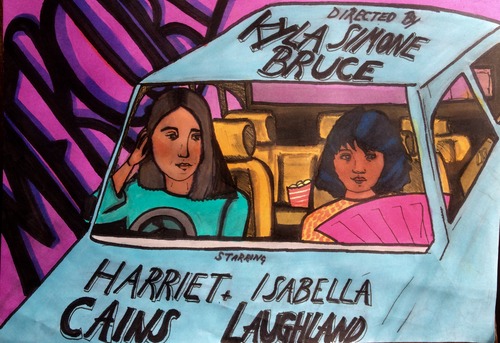 So we launched a Kickstarter campaign yesterday for Mercury and hopefully we will raise £7,500 by November 16 2017 11:10am (not sure if that's GMT or USA time).
I know it's a lot of work getting people to back projects like these when there are so many similar crowd funding campaigns on the go and so many raising money for helpless desperate causes as well as these artistic endeavours. In any case we will keep the Mercury instagram feed alive with fun content, keep pushing and hope for the best! I'm really enjoying that it's making me get in touch with everyone meaningfully - as it's a big deal asking people for money.
So far by the end of Day 1 we had reached just under 19% of our target so I think that's really good.
On a prep front we have finished workshopping with our actresses now. We've started working out costume and props, we're locking down locations and searching for additional cast and street locations. We fell in love with St Thomas Hospital as our end location, and for where Al and Bambi start off, the Broadwater Farm Estate in Tottenham (where the film is set) is amazing - so we hope to get permission there sorted and work out our street locations over the next few days.
Our challenge this week is to find the third hero of our film: THE DREAM CAR!
So more news on that when it comes in...
Find out more
We're in production and development so things are always changing. Ohna will be keeping the news page & twitter feed up to date. But if you want to know more please do get in touch!