Mercury On Set Diary & Lily's Production Blog - DAY 3

On the final day we crossed the river into South London. Our first location was the St Thomas Hospital. It had been a long process to find the right location for the hospital scene, but we finally found a hospital that had great architecture and friendly filming unit, run by Gavin Tiffin. Kyla was drawn to the austere yet beautiful brutalist feel of the architecture.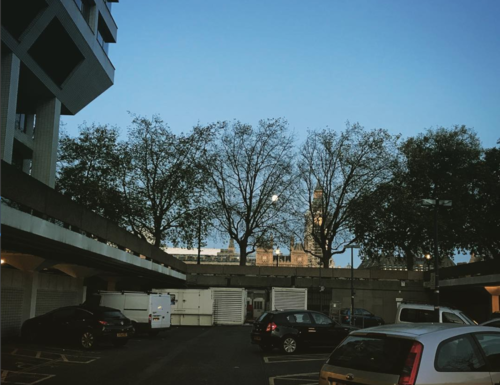 St Thomas is a functioning hospital, so our priority of the day was to make sure we didn't interrupt the normal flow of life there. Watching all the nurses and doctors go about their work at 6am after insanely long shifts made us feel intensely respectful and slightly better about our 4am starts!

The road outside the hospital was chokka with road works, which made it very difficult getting in and out of the hospital. It being a Sunday, there was also a rally of sorts going on somewhere nearby as Westminster Bridge Road / Lambeth Palace Road was alive with old fashioned motor cars and bicycles.
We finished the final shots in the streets of Lambeth. More driving around for Harriet who had become a dab hand at Gregory's wheel. Working right up until the light allowed us. Here is a little bit of video I shot in the car driving home after wrap with Ohna and Esme (Esme unusually tongue-tied)!
Thank you to everyone for making this all possible. It has been such an amazing experience!

Find out more
We're in production and development so things are always changing. Ohna will be keeping the news page & twitter feed up to date. But if you want to know more please do get in touch!